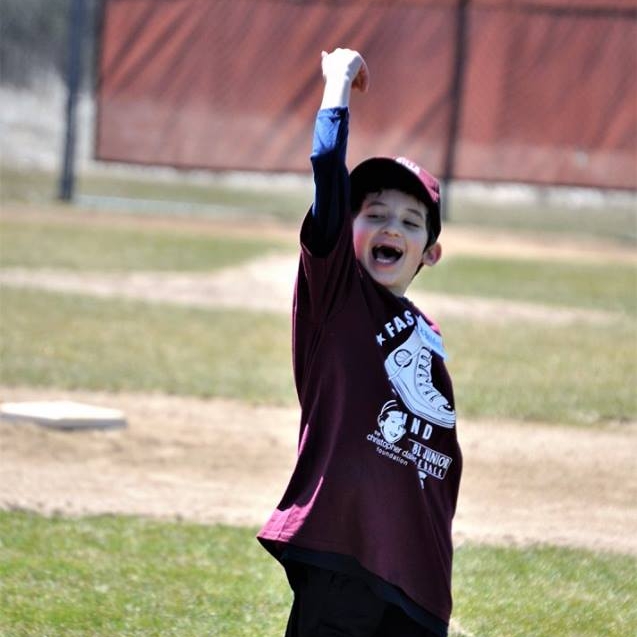 Baseball season typically runs April, May and sometimes into June. We host our season with the support of the BHBL Little League at the Indian Meadows Park in Glenville. Our helpful volunteers are the varsity players from both the baseball and softball teams at Burnt Hills High School. You can use your own helmet, bat and glove or we have plenty on hand to go around. All players receive a team tee-shirt and baseball hat.
Our Golf clinic is held each summer at the Eagle Crest Golf Course in Clifton Park with the leadership of their golf pro. During June and July our golfers learn to putt, chip and drive in a very fun and interactive way. No experience needed, beginners and advanced golfers can all participate and fine tune their skills. Golf clubs available for use, personal golf clubs not required.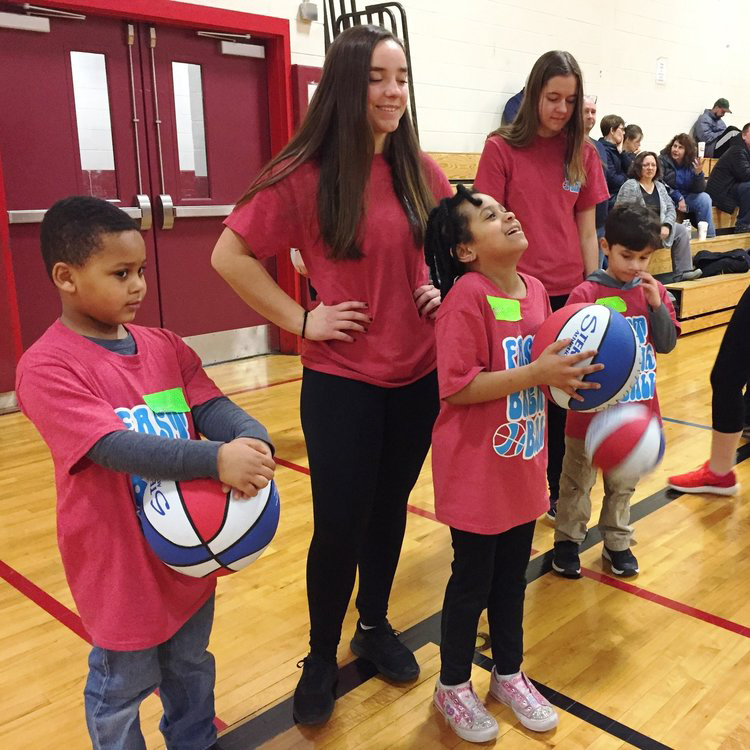 The Basketball program is one of our biggest recreational activities during the year. We offer different skill and drill levels by age and ability. The Scotia Middle school gym is where we practice each week during January and February and our numerous volunteers are students in the G I V E program at the Scotia-Glenville High School. We also have an extended basketball season that runs through the spring for our team of older participants that compete in local tournaments and in the Special Olympics Regional Games each year. All athletes receive a team tee-shirt and basketball.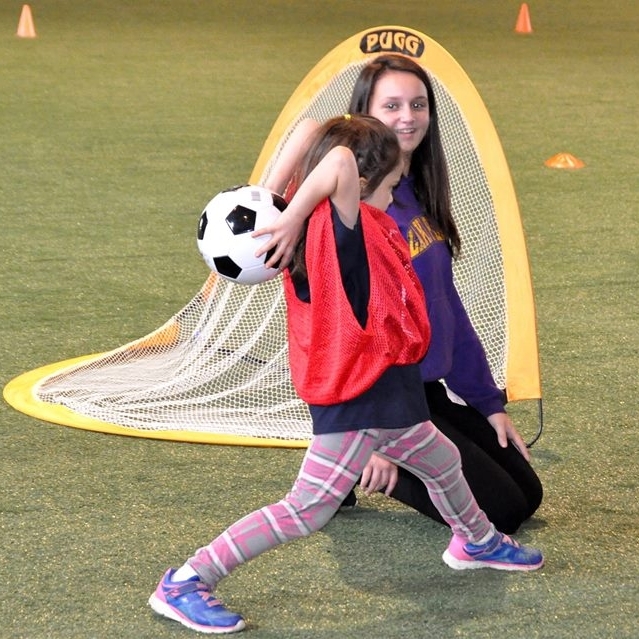 Soccer kicks off every fall at the beginning of the school year and runs through September and October at the Schenectady Armory. Our volunteers come from the Scotia Glenville High School G I V E program. Being at the Armory allows us to be indoor on a turf field which is favorable for our athletes on wheels and allows us freedom from the sometimes uncooperative weather conditions. All soccer players receive team tee-shirt and soccer ball.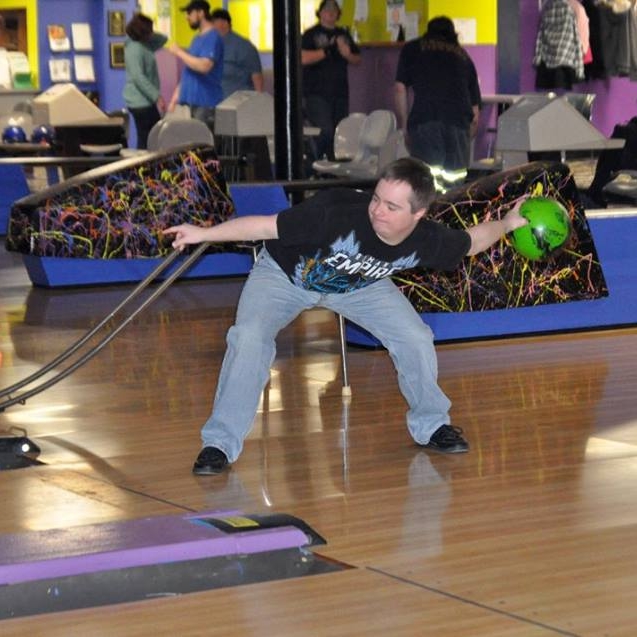 Our bowling parties are scattered throughout the year and held at the Cohoes Bowling Lanes in Cohoes. We typically bowl a few games, enjoy the light show and music and wrap up the morning with a lite lunch. Gutter balls are rarely an issue on a few lanes thanks to the handy use of guard rails…beginners never fear, guard rails are here!
Excited to announce our newest program, partnering with Soluna Yoga Studio in Niskayuna. Offered for 5 weeks each in the spring and fall, yoga is a great way to increase flexibility, help with muscle control and coordination and up your breathing and relaxation techniques. This program is open to participants 15 years old + looking for a fitness activity in a quiet setting. Limited to 10 students each session.
Stay Tuned…
Looking to expand our recreational programs into Taekwondo or Karate Martial arts. Looking for feedback on this and other program offerings. Please check back for details.